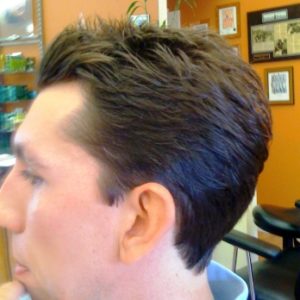 At Salon Cartier we love cutting men's hair. You're in a class unique and growing in the industry. A thorough consultation is always given at each appointment.
Our technique is different from other salons
We cut to the shape of your head and take in consideration your facial features in creating a look best suited to your profile.
Get ready and get pampered with an amazing scalp and head massage with every hair cut service.
While in between your haircuts we offer complimentary neck trims and side burn trims to keep your professional image perfect at all times .
Book Your Consultation Today! Call Us Today: 1-877-908-5470
*